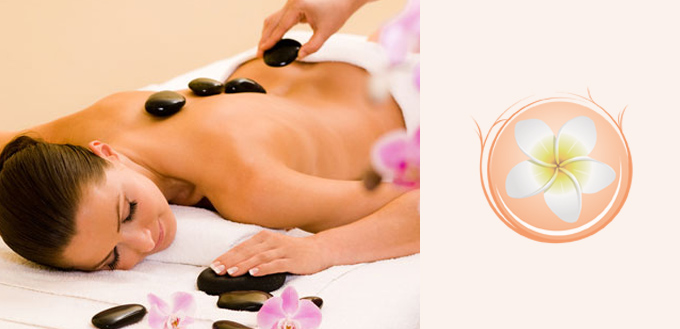 Wellness by Eve
Relaxing Balinese Massage:
Among the islands of Indonesia is the island of Bali. The Balinese massage finds its origin here.
This technique of massage is excellent to combat stress. Discover what the Balinese massage can do for you. The Balinese massage covers the entire body exerting pressure in variating intensity, but mostly the massage uses medium to high pressure. It is relaxing and beneficial for the muscles. Special oils containing sandalwood, jasmine and sage are used.
Hot Stone Massage:
Hot stone massage is a specialty massage where the therapist uses smooth, heated stones, either as an extension of their own hands, or by placing them on the body while they massage other parts of the body. The heat can be both deeply relaxing and help warm up tight muscles so the therapist can work more deeply, more quickly.
Thai Herbal Compress Massage:
Hot herbal compresses are frequently used in Thailand in conjunction with traditional massage. Hot compresses are used to address chronic problems, such as back pain and tendinitis, as well as to increase energy flow, improve circulation, relax muscles and stimulate nerves.
Hot compresses provide the same type of stimulation as acupressure, and are used to stimulate tender or sensitive areas that cannot be massaged directly; for example, the back may be too painful for direct acupressure, but hot herbal compresses on the same points will provide similar benefits.
Aromatic Botanical Facial:
During a massage you can have an aromatherapy facial, the skin is analyzed,  after that we will determine which essential oil will be the best to use . The face may be cleaned with cleansing milk, a scrub or facial peel may be used to clean out any clogged pores, and there is also a shoulder, neck or scalp massage. The essential oils used to massage your facial area or mixed into the facial mask may be chosen based on your personal preference for a specific scent or mood.
Cream Bath
The Creambath hair treatment is a traditional Indonesian treatment beneficial for elasticity, hair growth and damaged hair. This treatment uses traditional recipes and natural products.
We shampoo/conditioner the hair, apply the creambath and give a nourishing scalp and hair massage. When the hair is wrapped in steaming towels, the treatment will be completed with a hand, neck and shoulder massage.
Back to all works