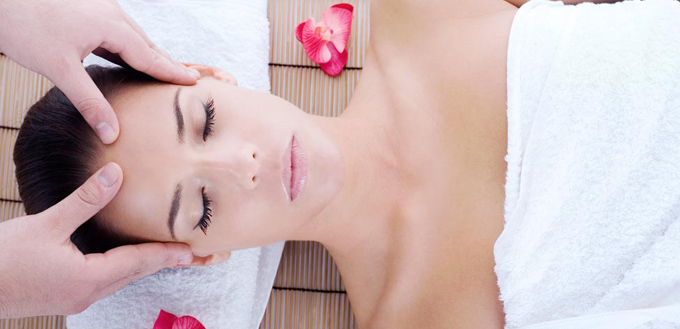 Beauty
Deep Cleansing Facial:
Deep pore cleansing facials are generally referred to as "traditional facials". They include cleansing, steam, extractions, facial massage and facial masks depending your skin type . Deep poor cleansing facials target specific problems such as breakouts, dehydration, and fine lines. After this treatment, your skin will be glowing and clean. This facial treatment is recommended for anyone looking for an extreme clean.
Deep pore facials are extremely valuable in facial rejuvenation. We will help to nourish your skin by stimulating blood circulation. Your muscle fibers will be toned, strengthened, and tightened by facial massage techniques. This technique helps to slow the aging process and minimize signs of aging.
Our variety of skin care products benefits different skin conditions. Facial cleansing begins with either a facial scrub, a mild facial exfoliant, or gentle cleansers. After the skin is cleansed, the exfoliation process begins. Exfoliating the skin helps to remove dead skin cells from the top layer of the skin, and unclog pores. We use mainly professional products that cannot be bought over the counter, and need a prescription to obtain.
Once the skin is exfoliated and the pores are open, we begin extractions. Extractions remove the blackheads and whiteheads from the pores. After we will calm the skin, as skin can become red and irritated following extractions.
Moisturizer and/or sun block is applied to finish the facial. Applying moisturizer helps to prevent any moisture loss from within. Sun block is applied because the top layer of skin has been gently removed and extra protection is vital.
Hydrating Facial:
A luxury pick-me-up for dry, dehydrated, devitalised or post-holiday skin. A very relaxing and therapeutic facial which will restore life and balance to your skin. Incorporating advanced ingredients from a variety of facials, the Hydrating Facial is a great introduction to this dermatologist developed skin range. For best results we recommend a course of six.
Anti Age Facial:
A real pampering treat, this Zen inspired facial using a collagen mask and skin products selected for your individual needs. Just one single collagen facial can smooth wrinkles noticeably and is extremely hydrating – your skin will simply look and feel younger. Mature, sensitive and dehydrated skin types will all benefit from this deeply relaxing facial. Includes a scalp, hand, arm massage.
Anti Acne:
Anti Acne facials are recommended for clients prone to oily or acneic skin or for those with uneven complexions. Both men and women can take advantage of the benefits of acne/deep-cleansing facials, which generally incorporate a combination of thorough steaming, deep cleansing, facial extractions to remove pore-clogging sebum, and a variation of a healing mask and moisturizer. Salicylic, lactic and glycolic acids aimed at managing and thwarting acne flare-ups are often utilized.
Specials:
IPL LASER BEHANDELING
Microdermabrasion
Dermaroller
Peelings (dermaquest)
Back to all works