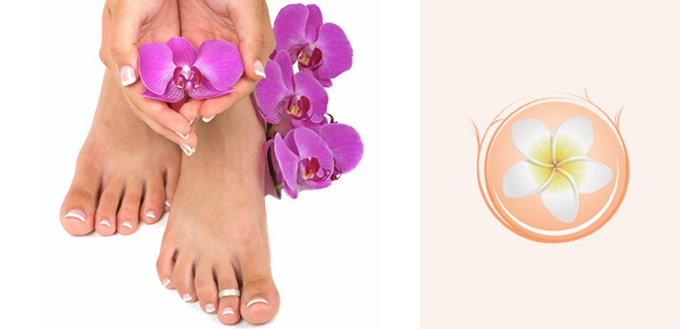 Manicure & Pedicure
Manicure:
The Express Manicure includes a file, buff and polish of your choice. The Spa Manicure is a luxury 40 minute treatment in which cuticles are soaked and tidied, nails are shaped, buffed and polished, hands are massaged and moisturised. The Deluxe Spa Manicure adds an extended hand and arm massage, soothing warm paraffin wax and a pressure point neck and shoulder massage.
Express manicure
Spa manicure
De luxe spa manicure
Pedicure:
A pedicure will leave you feeling like you're walking on air. The 60 minute Spa Pedicure includes a foot spa, exfoliation and removal of hard skin . Cuticles are soaked and tidied before the nails are shaped and polished. The Deluxe Spa Pedicure is the last word in pedestrian pampering. This adds a longer pressure point foot massage and warm paraffin wax treatment and a stress relieving scalp massage.
Spa pedicure
De luxe pedicure
Back to all works