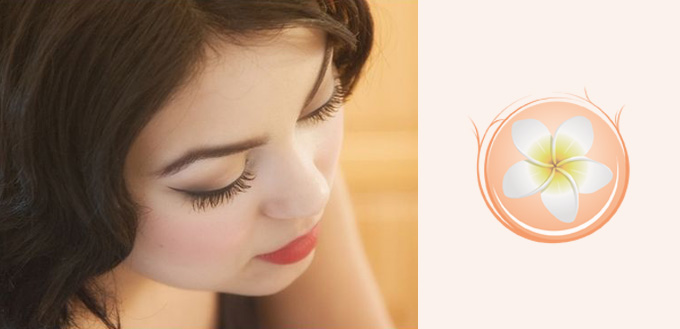 Lashes and brows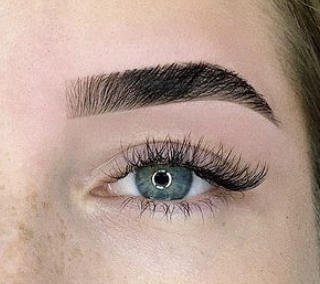 Eyelashes extensions:
Eyelash extensions, also known as permanent false eyelashes or semi permanent eyelash extensions are the latest trend sweeping across the beauty industry and have become a favorite of many celebrities from Cheryl Cole to Victoria Beckham. Wellness n Beauty by eve  is now offering you the opportunity to receive this luxurious treatment in the comfort of the beauty salon or your home .
The best thing about our eyelash extensions is that  we can provide permanent false eyelashes that can be worn on a continuous basis, just requiring maintenance every 3-5 weeks, meaning you look beautiful 24/7 and will leave you wondering how you ever lived without them!
The lash extension procedure itself is painless, involving a synthetic o mink lash being applied directly to each individual lash. We offer a variety of lengths, thicknesses and curls so you can choose the exact look you want. This can range from a subtle enhancement to a full on false lash effect. Our permanent false eyelashes and semi permanent eyelash extensions are suitable for all ages and are especially anti-aging for mature ladies, giving the illusion of lifting and defining the eye area. Lashes that are used are black giving a mascara effect, up to 200% more length and volume and are completely waterproof.
Eyelashes permanent:
You no longer have to use an eyelash curler to get uplifted lashes. With the eyelash perming procedure, you can have wider open eyes whether you have just woken up, are in the middle of an intense physical workout or are fresh out of the shower. Those who have very straight lashes may particularly be curious about having them permed. Know, however, that the advantages of eyelash perming do not include newly darker lashes nor longer ones, even though the illusion of greater lengths can certainly be a byproduct of having lashes that are pointing skyward. If you are interested in similar alternatives along the lines of semi-permanent procedures, you will have to explore the option of getting eyelash extensions for lashes with greater volume and length.
Eyelashes tint:
Eyelash tinting is a process wherein your eyelashes are dyed to make them look darker. Depending on your skin type and hair color, you can achieve eyelash colors, including black, blue, shades of brown, grey or whatever color best fits your complexion.
Eyelash tinting will benefit people that are sensitive to make-up, people who are active in sports (especially swimming) and people who have no time to apply make-up daily. This process is also ideal for people who wear contact lenses because they don't have to suffer putting on mascara any longer.
Eyebrow shape:
HD Brows are a fantastic way to re shape your eyebrows to suit your face shape. Even the most over-plucked brows can be saved! This is fast becoming a huge trend and is leading the beauty industry at the moment with it being the choice of many celebrities. The treatment consists of seven unique procedures that are performed by highly trained and skilled stylists. These techniques include a unique combination of threading, waxing, tweezing, tinting and shaping to achieve the perfect eyebrow shape, color and definition.
IPL Laser
Permanent hair removal . anti aging treatments , antiacne treatments
Make up and Hairstyling
Make up for weddings , cocktails , events , catwalks, fotoshoots ,we work in team with Yisselle Sosa Hair specialist (extensions, coloring, style, brazilian blow dry etc).for more info contact us .
Back to all works