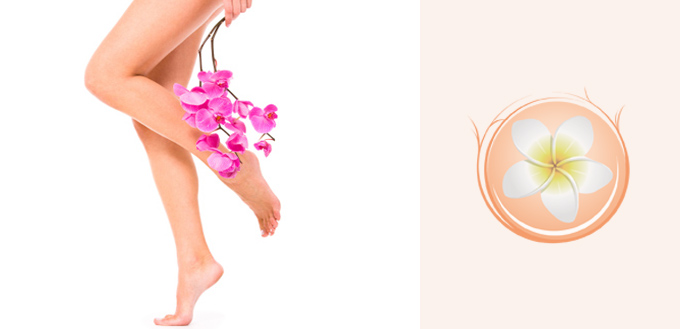 Waxing
For more sensitive areas, we use a specialized, hot wax system which is much more effective and comfortable than strip wax.
We use warm wax for large areas like legs and arms, but use specialized hot wax for sensitive areas such as bikini waxing. There are many advantages to hot waxing compared with the more usual warm waxing. In particular it is a less painful experience, which makes a huge difference for the Brazilian. There are also a number of other advantages over warm wax, including:
It works well onto small patches of strong coarse hair
The wax gets a better grip of the hair than warm wax
It does not leave a sticky residue like warm wax
It is a good for removing shorter hairs
Possibly more suited to those with sensitive skin
There is less reddening on the skin following waxing
The main disadvantage of hot wax is that the treatment takes a little longer to perform. The additional time and the higher cost of the hot wax make hot waxing slightly more expensive tha warm waxing. For certain areas, regular bikini line and underarm, we offer a choice of how wax or warm wax, although we do recommend the hot wax for best results and comfort.
If you have any questions about waxing and waxing aftercare please give us a call, we will be happy to help you.
We do also IPL Hair removal , just contact us for more info .
Back to all works